MOBILE CERAMIC COATING PACKAGES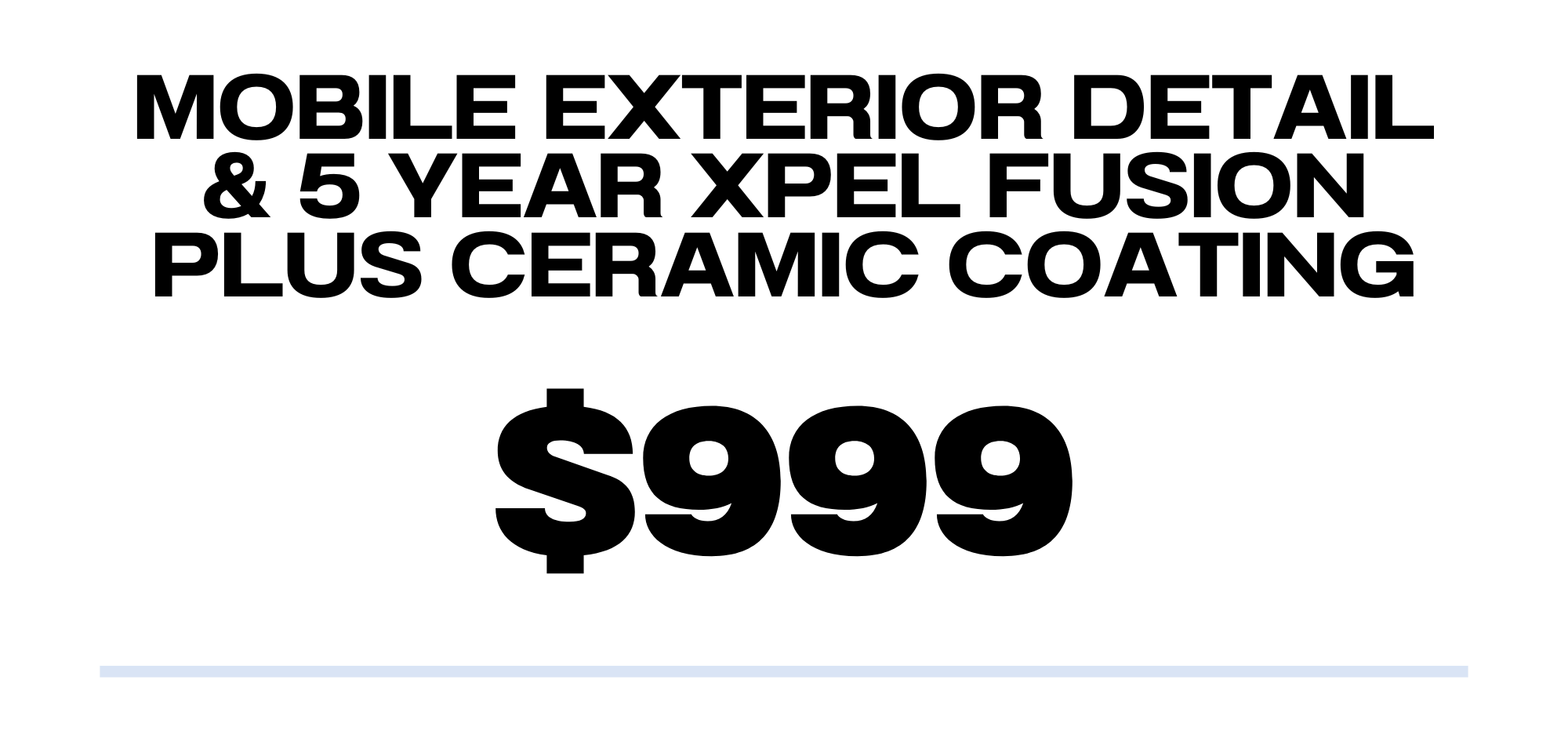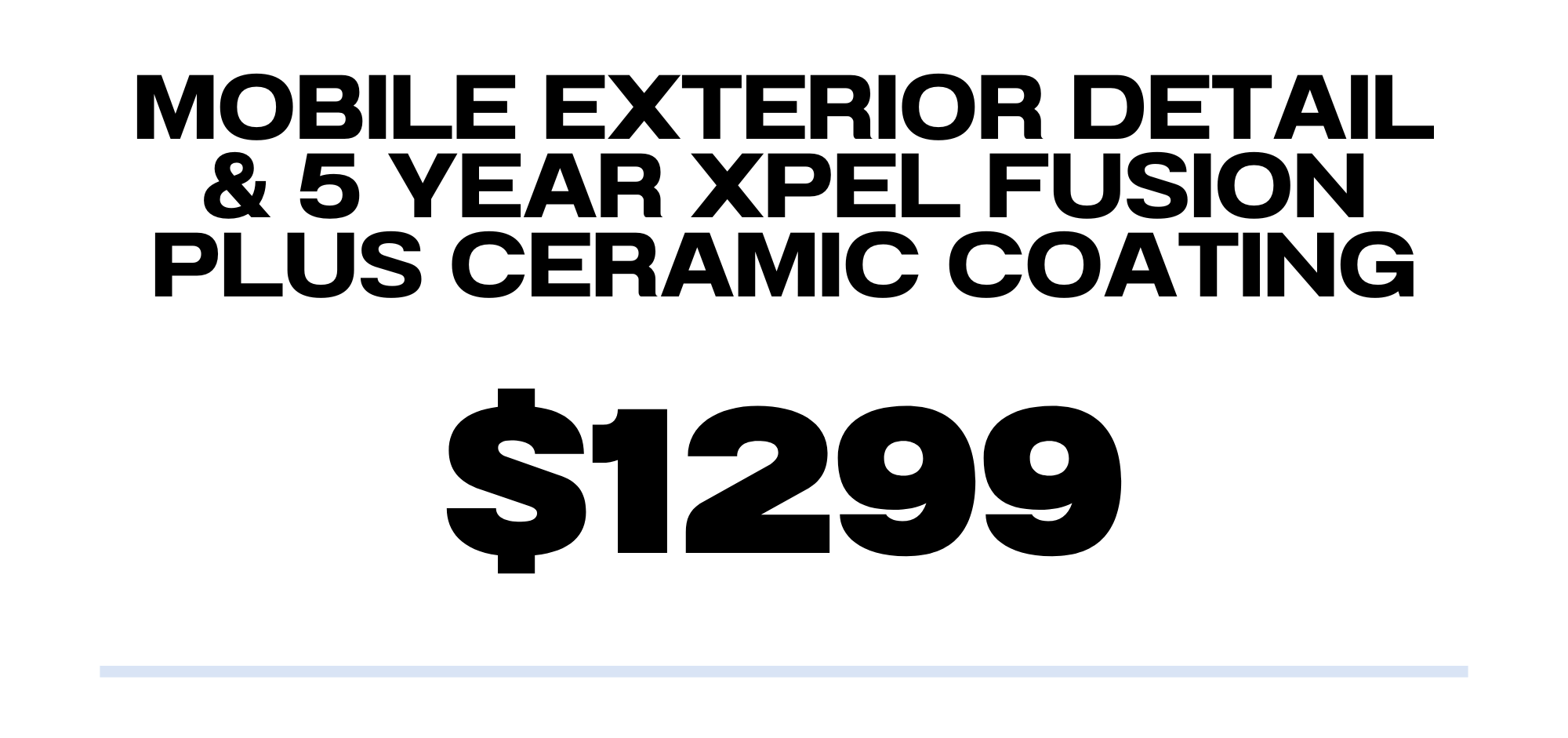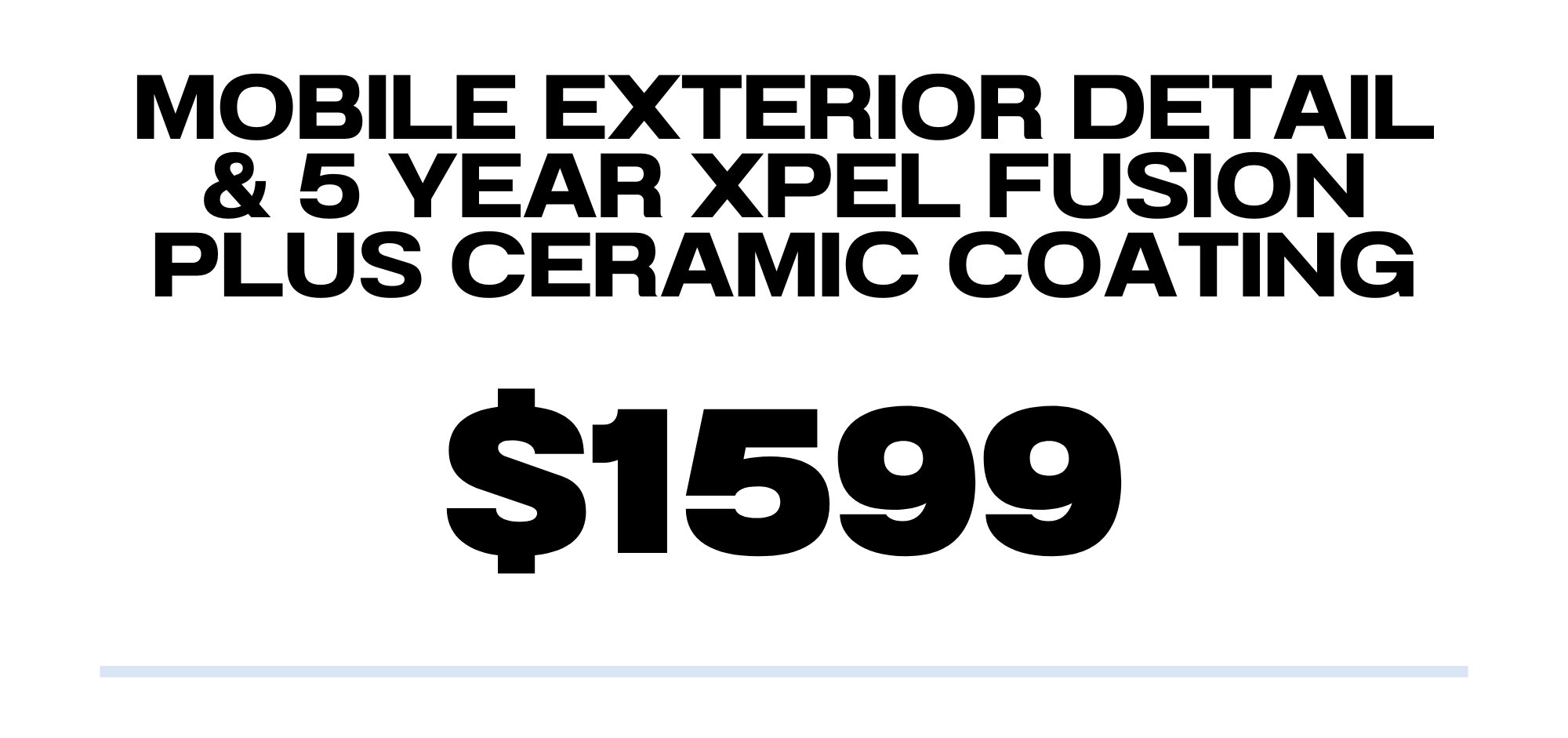 ✓ Professional Hand Wash
✓ Decontamination Treatment
✓ Clay Bar Treatment
✓ 1-Step High-Gloss Polish
✓ 1 Layer of 5 Year XPEL Ceramic Coating
ADD INTERIOR DETAIL TO ANY OF THE ABOVE PACKAGES FOR $150
Chat With Us About Mobile Ceramic Coating!
All packages come with 1 step of polishing (additional steps available for purchase)
All mobile ceramic coatings must be applied inside a garage to best control the environment.
It is strongly recommended you do not drive the vehicle until the next morning after receiving the coating.
Benefits of Ceramic Coating Your Vehicle
Ceramic coating bonds to your car's surface at the molecular level.
Our house coating provides you with a finish that is glossy as well as more hard than clear coat alone
Makes it hard for water, harmful debris, and other liquids to stick to the exterior of your car.
Ceramic coating will allow for the easiest car washing experience you've ever had. Say goodbye to constant washing and waxing!