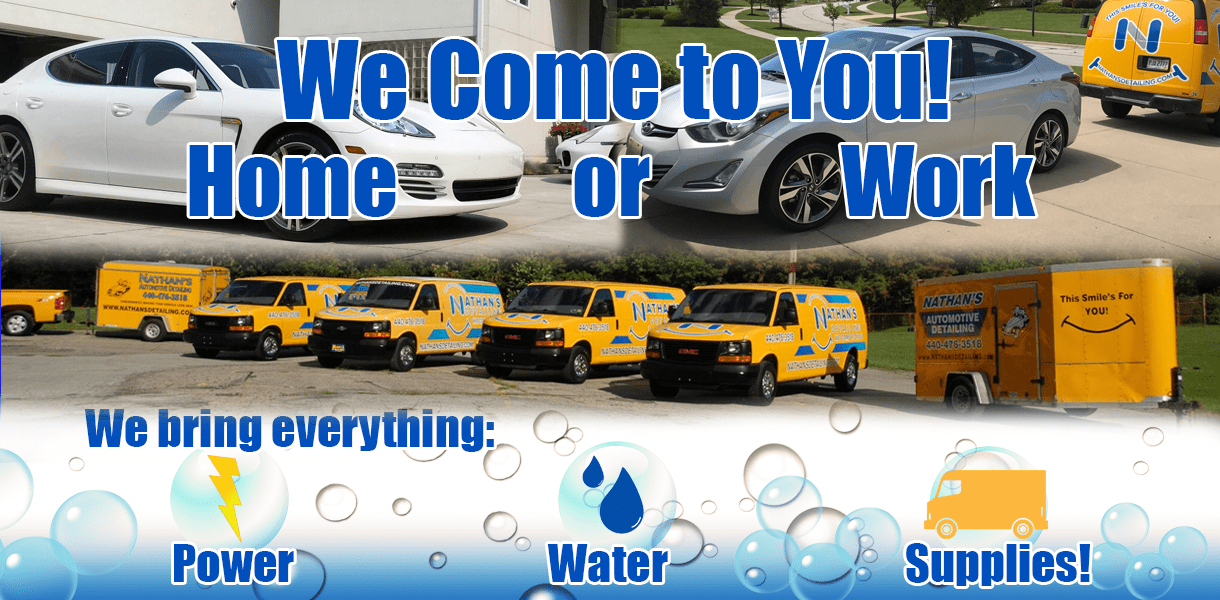 How Nathan's Mobile Car Detailing Works
Nathan's Mobile Auto Detailing wants to make this the most convenient service you have ever used. We will come and detail your vehicle on-site.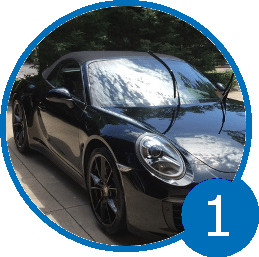 Explore our different detailing services and pricing packages.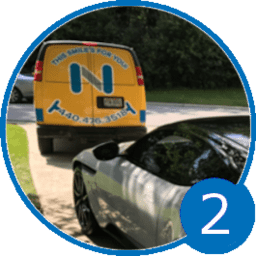 Schedule your detail or protection services with our team today.
Our detailing experts come to your location
IS YOUR DETAIL DEPARTMENT IN NEED OF HELP?
YOU NEVER GET A SECOND CHANCE AT A FIRST IMPRESSION!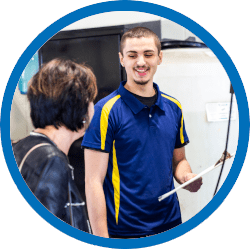 Are your detail employees unmotivated or overall confused? Our team can take your shop's detailing service offerings to new levels!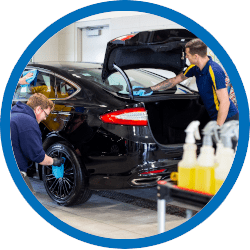 Detail shop in desperate need of a makeover? Our expert staff details and inspects in a timely manner, and will also get your shop looking great!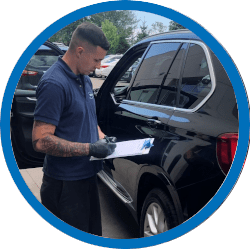 Having trouble with low customer satisfaction? Our expert team inspects each vehicle before and after detailing to ensure customer satisfaction.
Nathan's Service Area covers most of Northeast Ohio and extends south into central Ohio. We are a mobile detailing company that comes to you, we bring our team of detailing professionals to your location saving you time and the hassle of dropping your vehicle off. Check our service area and see if your city is on the list!
Don't hestiate to ask us something. Email us directly at Office@NathansDetailing.com or call us at (440) 476-3518
OFFICE HOURS AT 9AM TO 6PM