EXPERIENCE THE DIFFERENCE
Serving our Cleveland/Akron communities
Benefits of Tesla Paint Protection Film
Constructed from an elastomeric polyurethane, Ultimate Plus will self-heal light scratches and swirl marks with a light heat application to the films surface.
Don't worry about specs, sports, or splotches from contaminants. Ultimate Plus is stain resistant and will maintain clarity under the harshest conditions.
XPEL's proprietary film formulation will not yellow from UV exposure, ensuring protected areas are nearly invisible.
Stop rock chips, nicks, and scratches in the paint and keep your vehicle looking as good as the day it rolled off the lot.
Lifting and delamination are a thing of the past. Our signature Edge Seal Technology ensures film stays stuck and keeps surfaces protected from contaminants.
Lifting and delamination are a thing of the past. Our signature Edge Seal Technology ensures film stays stuck and keeps surfaces protected from contaminants.
Ultimate Plus is an industry-leading clear film that will protect your Tesla from rock chips, scratches, tree sap, and other potential harmful contaminants. The film is near undetectable and will keep your and your Tesla smiling for miles! Check our the work we did on this Model Y!
Stealth will protect your Tesla while maintaining a flat factory paint finish. Not only that, but Stealth can also be applied to glossy paint to give your car a flat, matte paint look! The film is self healing and will keep you driving confidently and in style! Check out this XPEL Stealth install on this Model Y!
XPEL ULTIMATE PLUS™ is a high performance, self-adhesive, clear-coated aliphatic polyurethane film designed to protect automotive paint, and other surfaces, from harmful effects of stone chips and abrasion. It has exceptional elongation properties for ease of application which allows for single piece installations. As a low surface energy film, ULTIMATE PLUS™ is designed to resist staining and offers superior environmental resistance and gloss retention.
The clear coat employs special elastomeric polymers that allow scratches in the surface to "heal" over time, eliminating the need for frequent polishing to maintain a just installed appearance. Coated with ultra-clear high performance acrylic adhesive XPEL ULTIMATE PLUS™ has excellent adhesion on a broad range of surfaces, while resisting disturbances during installation. This high performance acrylic adhesive is formulated to resist delamination, will not damage paint or leave behind residue upon removal post installation.
More Tesla Paint Protection Videos
Tesla Paint Protection Film
Nathan's Detailing is proud to offer XPEL Ultimate Plus paint protection film PPF / Clear Bra. An industry leader, XPEL's state of the art manufacturing techniques result in the most durable protective film available for purchase. We will make you confident and your Tesla's exterior protected. XPEL's Tesla PPF gives you 8 mm of crystal clear paint protection.
PROTECT against scratching
PPF, also called Protective Paint Film, keeps the paint in place and protects it from chipping off. Our Tesla paint protection film fits perfectly so it doesn't create bumps and will reflect its original paint!
PPF protects your Tesla from contamination by absorbing the debris from tree sap, bird droppings, or road salt. The shiny and fresh looks of the car increase its aesthetic appeal. When correctly installed, PPF appears invisible to the eye. Nathans Detailing is a factory trained and certified Tesla PPF installer. Whether you drive a Tesla Model X, Tesla Model S, Tesla Model 3, or Tesla Model Y, PPF is surely a worthwhile investment!
Our PPF comes with a 10 year warranty. All vehicles will be hand washed and vacuumed and dusted on the interior. If you want something specific that is not listed here please let us know. We can customize a package for you and wrap edges where possible without disassembling your vehicle. All of our PPF is precision computer-cut to ensure a custom fit and damage free installation.
**With the Purchase of all of our PPF Packages Receive 10% off our ceramic coating packages and window tinting.**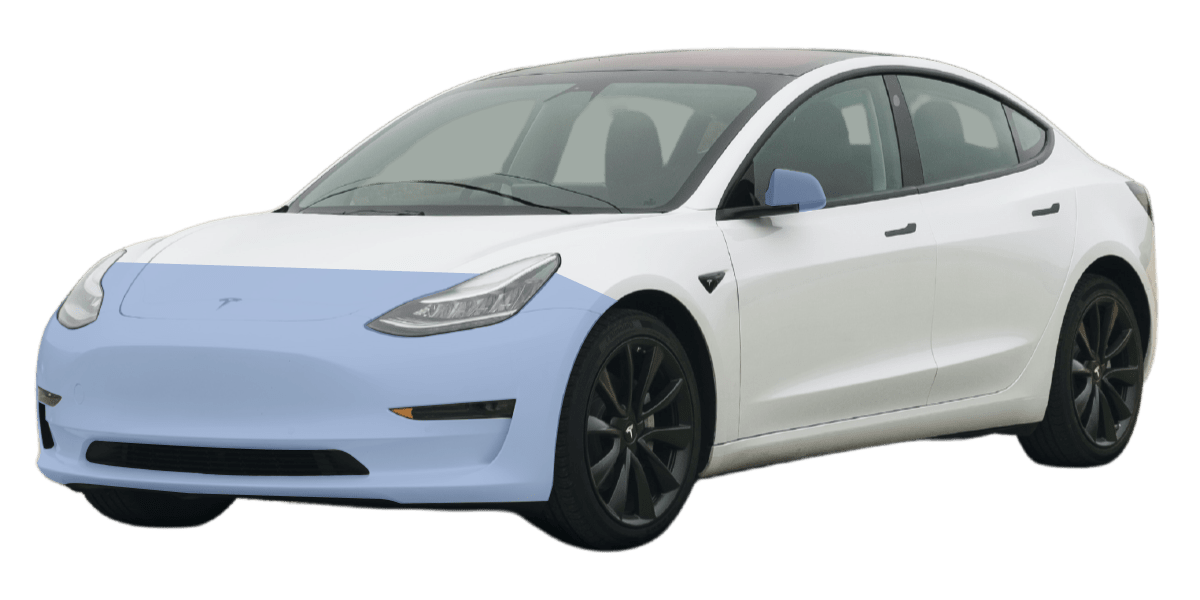 Partial Hood
Partial Fenders
Front Bumper
Mirrors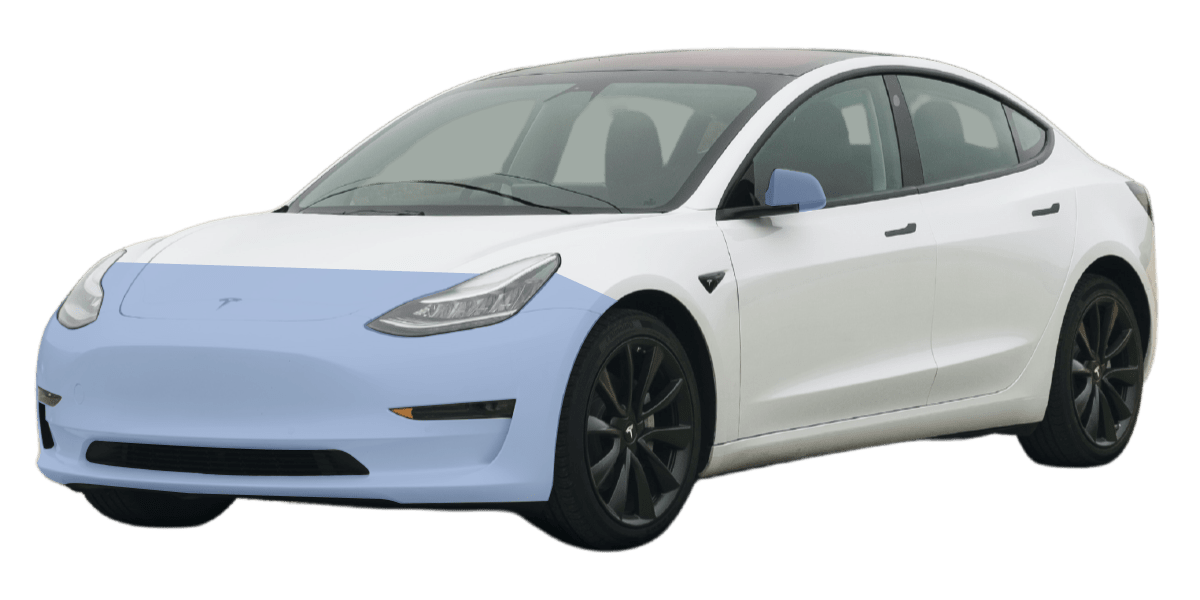 **Prices subject to vehicle size and do not include sales tax**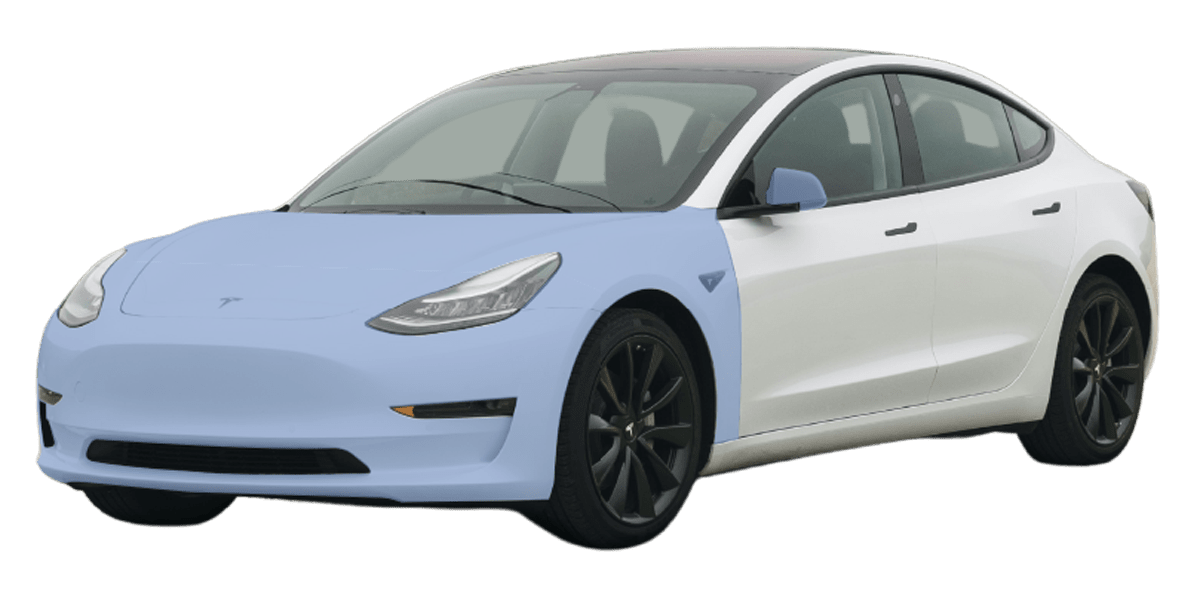 Full Hood
Full Front Fenders
Front Front Bumper
Mirrors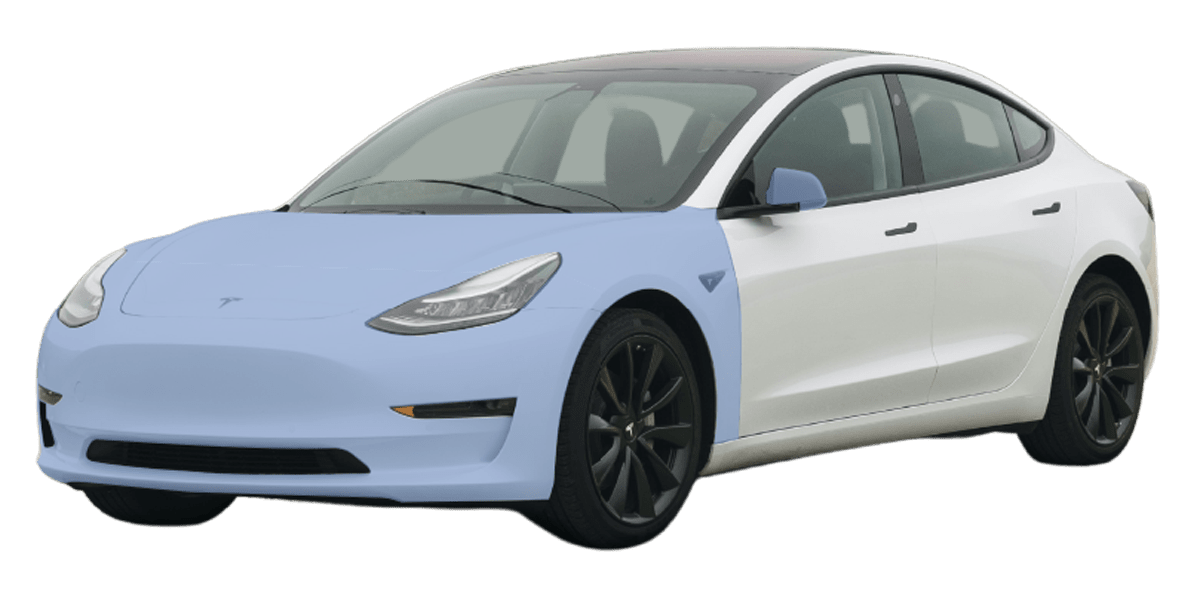 **Prices subject to vehicle size and do not include sales tax**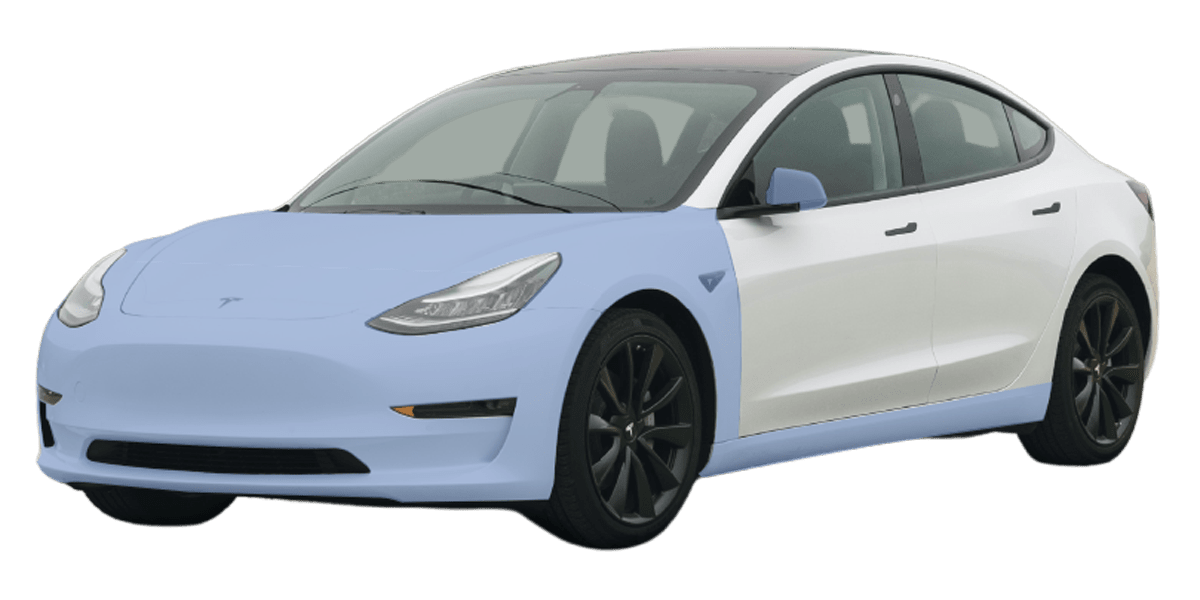 Full Hood
Full Front Fenders
Front Front Bumper
Rocker Panel (Side Skirts)
Mirrors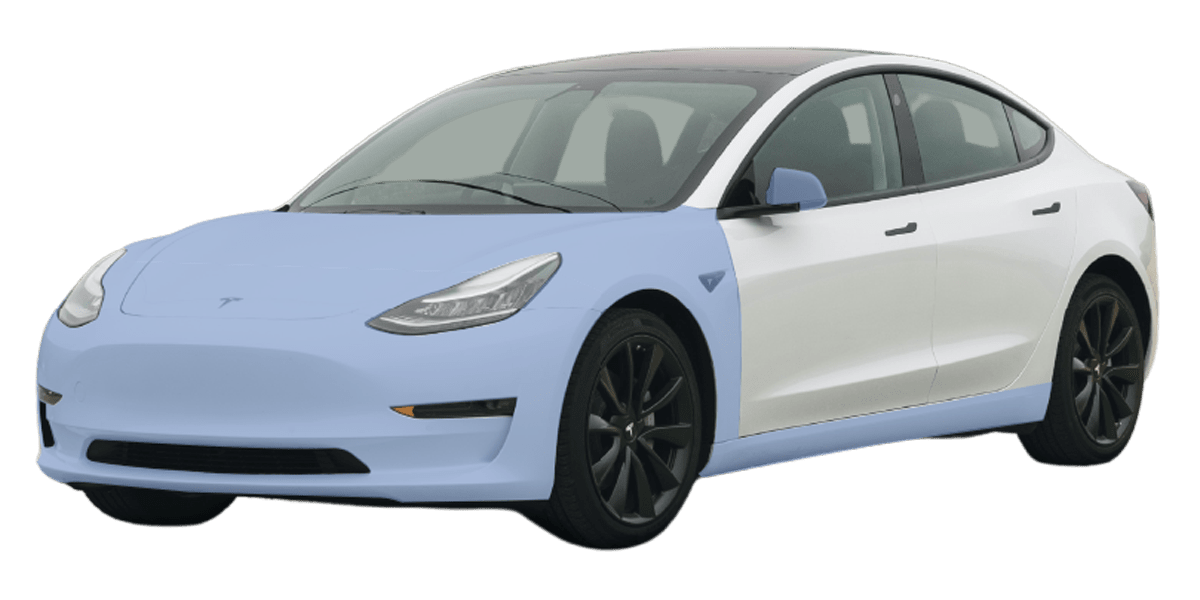 **Prices subject to vehicle size and do not include sales tax**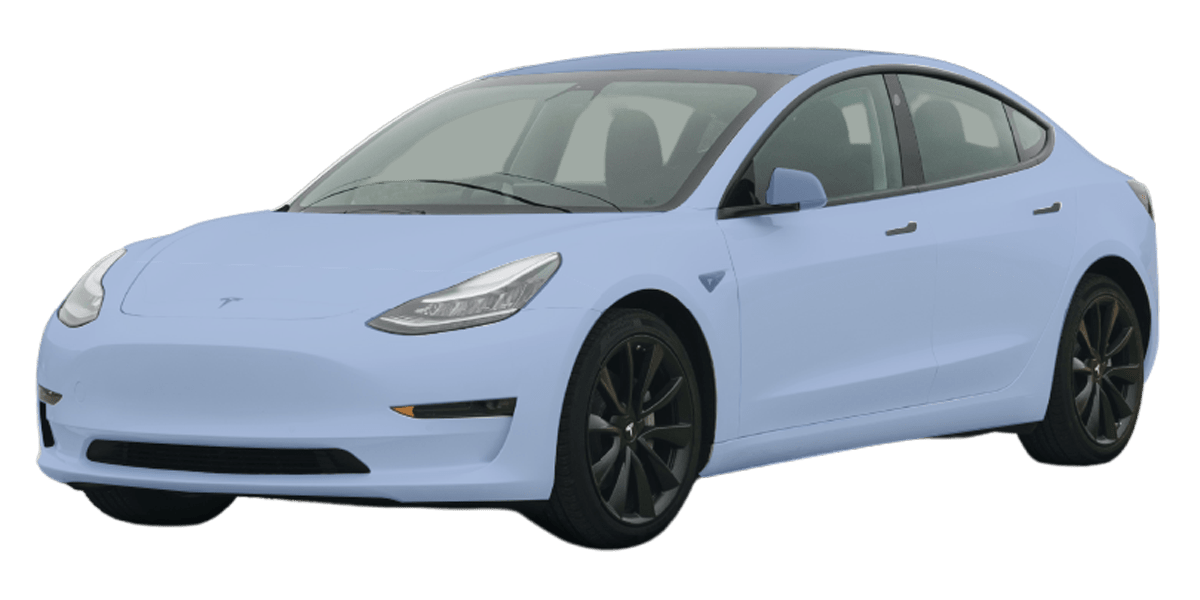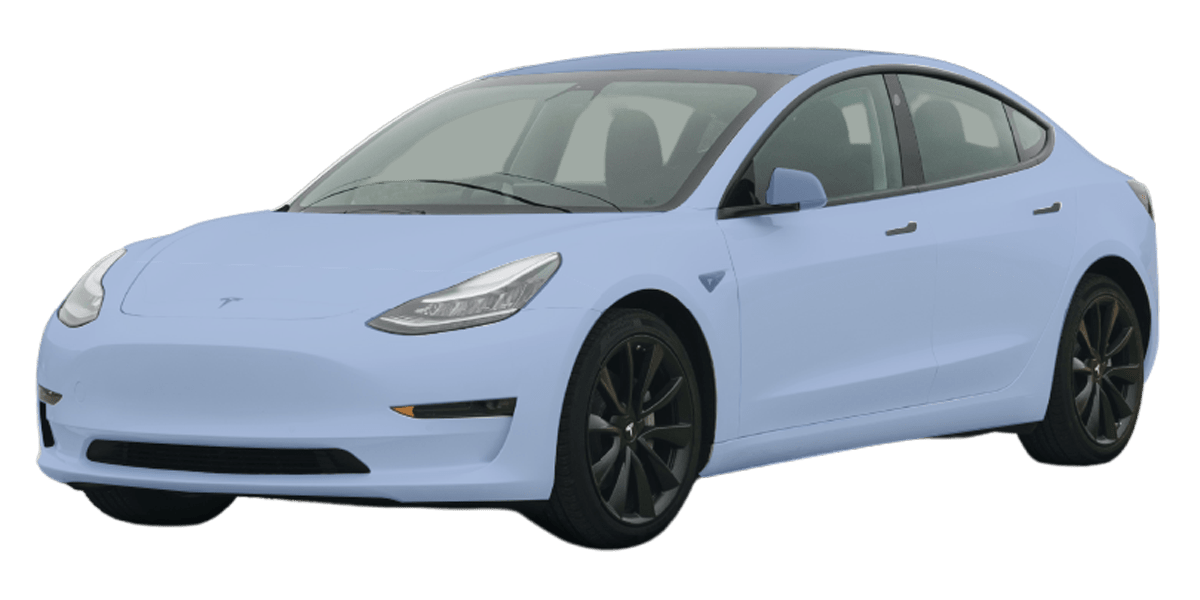 **Prices subject to vehicle size and do not include sales tax**
**10-Year Warranty (Yellowing, Staining, Cracking, Blistering and Delaminating)
**Prices subject to vehicle size**
Full Hood - $899.00
Partial Hood - $499.00
Full Front OR Rear Fender- $899.00
Full Front OR Rear Bumper - $899.00
Side View Mirrors- $199.00
Trunk Ledge - $149.00
Rocker Panels (Side Skirts) - $799.00
Headlights - $199.00
Door Cups - 2-Door $80.00 / 4-Door $160.00
Door Edge Guards - 2-Door $80.00 / 4-Door $160.00
A-Pillars & Front Of Cab Top - $199.00
**Prices do not include sales tax**