Tesla Model 3 x XPEL Stealth Paint Protection Film
We recently had published a blog post on the Tesla Model 3 which made an appearance in shop a few weeks back for XPEL Ultimate Plus PPF installation. The following week, we had two more Tesla Model 3's come in to both receive full XPEL Stealth PPF installations. We'll just be honest about it here – we absolutely LOVE when we get stealth PPF jobs booked; it's incredibly satisfying to watch a car completely transform (see this video of a Tesla Model Y from a while ago we did).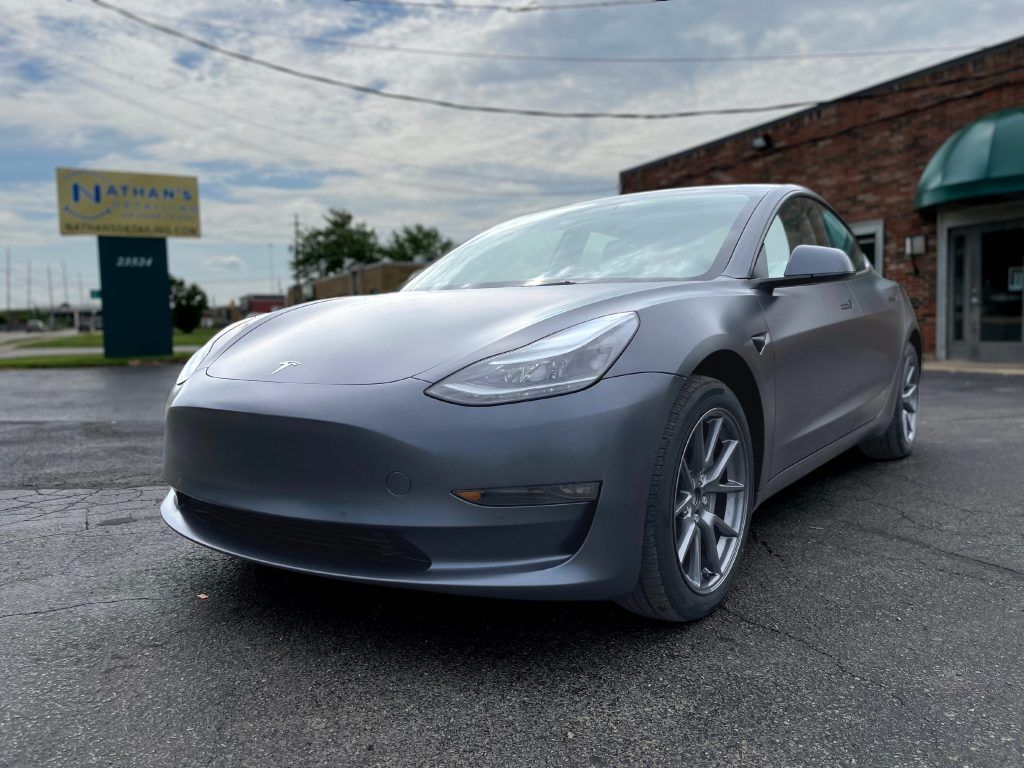 XPEL Stealth: Satin Paint Protection Film
XPEL Stealth is similar to XPEL Ultimate Plus in that it will protect your vehicle against rock chips, swirls and scratches in the paint, bird droppings, bug acid etching, and other environmental contaminants. The film is also self healing. When heat is applied to the film, it will begin to get rid of scratches and swirl marks in the top coat. While we've only highlighted XPEL Stealth PPF installation on Teslas, it is definitely worth noting that XPEL keeps archives of design patterns specific to every make and model you could want. That means you are guaranteed the film will fit flawlessly; specifically designed for YOUR car.
What's unique about XPEL Stealth, though, is its matte appearance it gives your car. XPEL Stealth can either protect a flat factory paint finish or can convert a glossy vehicle's exterior to matte (as seen in the Tesla video here). If your car's exterior finish is already matte, magno, frozen, or frosted, XPEL Stealth PPF is going to protect that paint finish and keep it looking as sleek as ever. Or, on the flip side, if your car has a gloss finish, XPEL Stealth PPF will transform it and give it a unique, satin finish.
Its sleek satin finish is truly easy to maintain and to care for. XPEL's technology ensures that you will have no difficulty washing and drying the satin finish and will bring no damage to the film's sheen.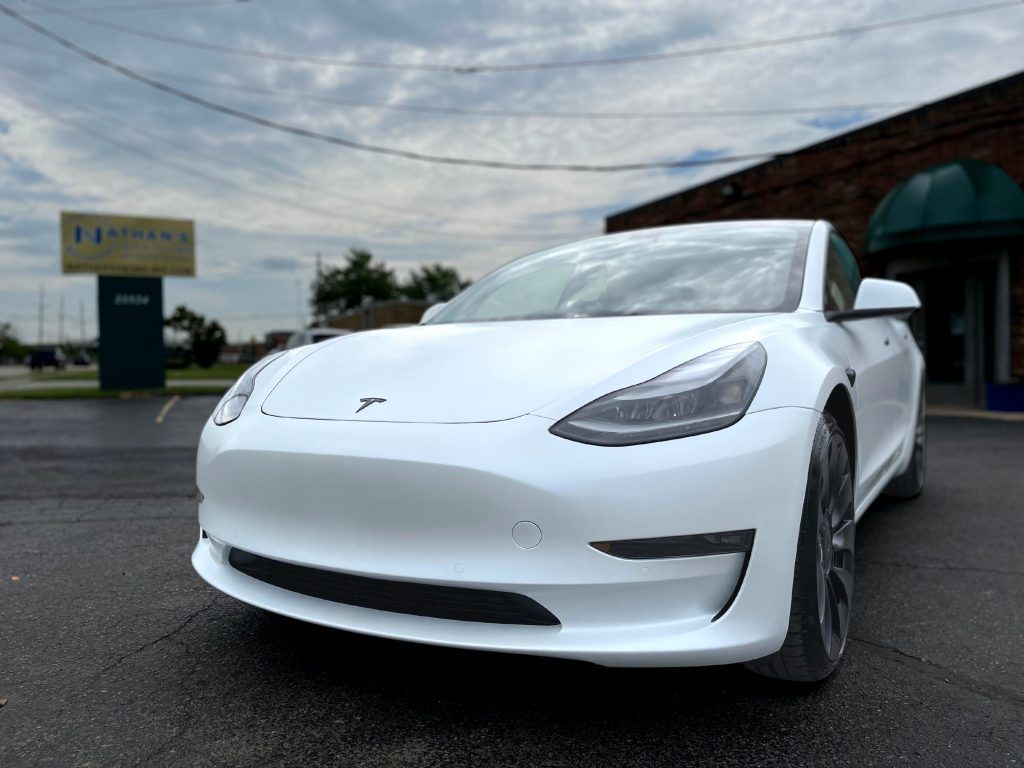 Changing your car's exterior appearance is a huge decision. If you decide to go with the matte/Stealth look for a while and decide that you no longer care for it, the film can be removed very easily without damaging the paint.
XPEL Stealth comes with a 10-year warranty to keep you driving with confidence.
Book Today with Nathan's Detailing
If you're looking to step up your vehicle's game in both protection and in style, XPEL Stealth PPF might be the right move for you. If you're interested in learning more on XPEL Stealth, XPEL Ultimate Plus, PPF, ceramic coating, or anything related to automotive paint protection, give us a call today; we'd love to put a shine on your car and a smile on your face!
References