The 2022 C8 Corvette is INSANE | PPF and Ceramic Coating
The 2022 C8 Corvette is Beastly
The 2022 C8 Corvette is the next generation of Chevrolet's iconic sports car. It's the first Corvette to feature a mid-engine layout and it promises to be a game-changer for the brand. The new Corvette C8 has been completely redesigned from the ground up and it's sure to turn heads wherever it goes.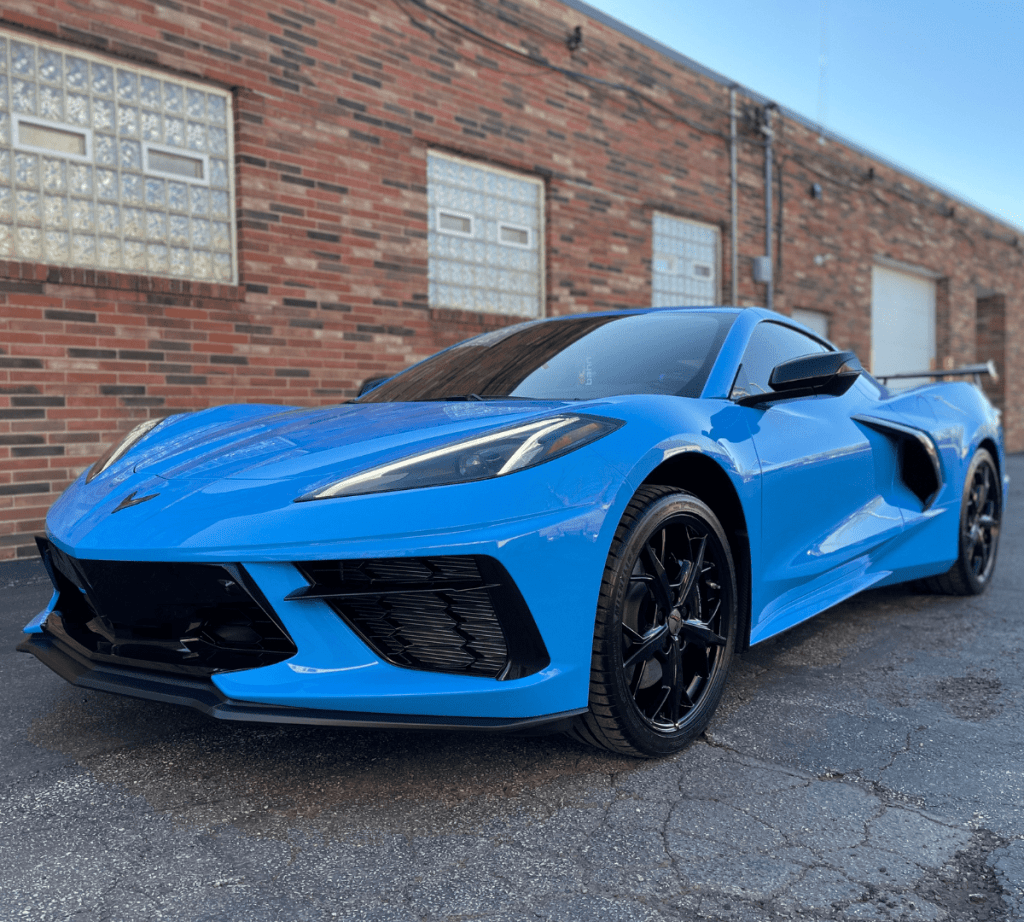 The C8 is powered by a 6.2-liter naturally aspirated V8 engine that produces 495 horsepower and 470 lb-ft of torque. It's mated to an eight-speed dual-clutch automatic transmission and sends power to the rear wheels. It can sprint from 0-60 mph in just 2.8 seconds and has a top speed of 194 mph.
The C8's exterior is sleek and modern, with a low-slung stance and aggressive styling. The body is made from lightweight carbon fiber, which helps reduce its overall weight. It also features an aerodynamic design, with a lowered front end and a vented hood for improved cooling.
The interior of the C8 features a 12-inch digital driver information center, a 14-inch high-resolution touchscreen, and a Bose performance sound system. It also comes with a full suite of driver assistance features, including lane keep assistance, blind spot monitoring, and forward collision warning.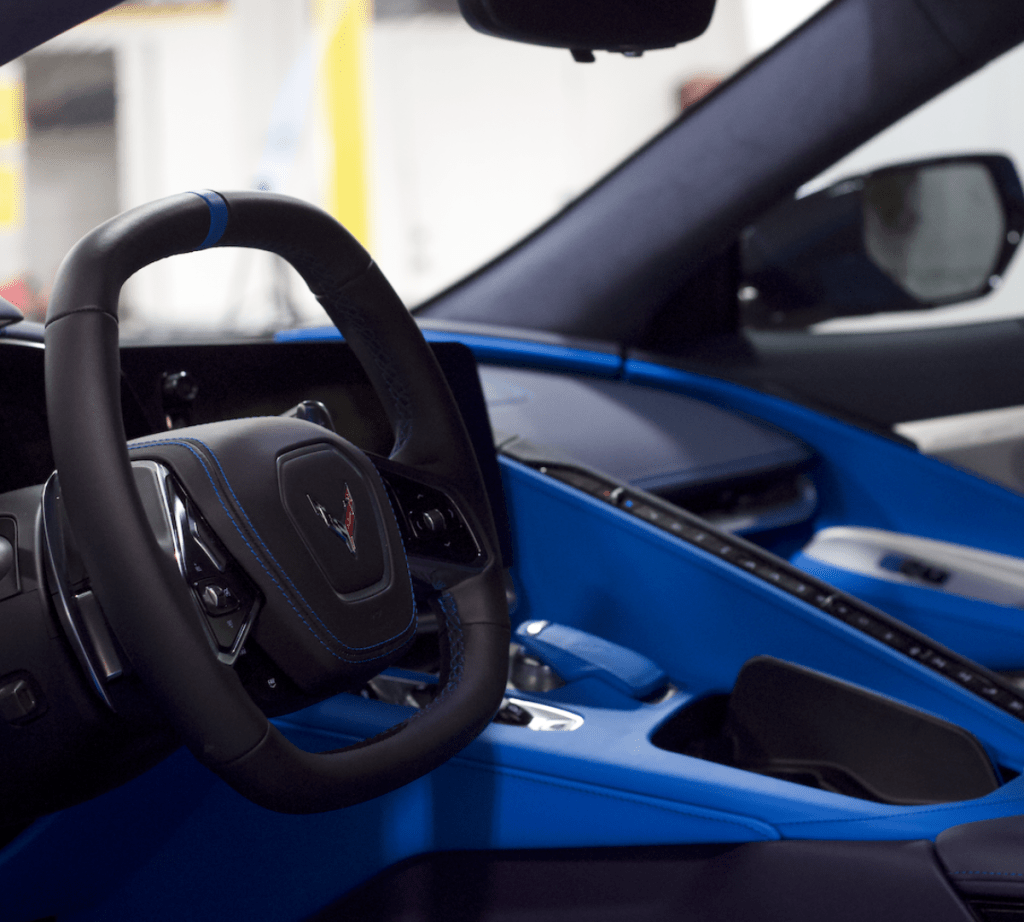 The 2022 Corvette C8 is sure to be one of the most sought-after sports cars of the year. With its mid-engine layout, powerful V8 engine, and cutting-edge technology, it's sure to be a hit with both automotive enthusiasts and everyday drivers. If you're looking for a car that promises to provide an unforgettable driving experience, the 2022 Corvette C8 is definitely worth considering.
Corvette C8 PPF?
Having XPEL Ultimate Plus PPF installed on your 2022 Chevrolet Corvette is a wise decision to preserve the beauty of your car. The film is designed to protect your Corvette's exterior from the elements and other road debris, such as stones and rocks. This is especially important if you live in an area with a lot of gravel roads. The PPF prevents rock chips and other damage to the paint job, and helps to keep your Corvette looking like new for years to come.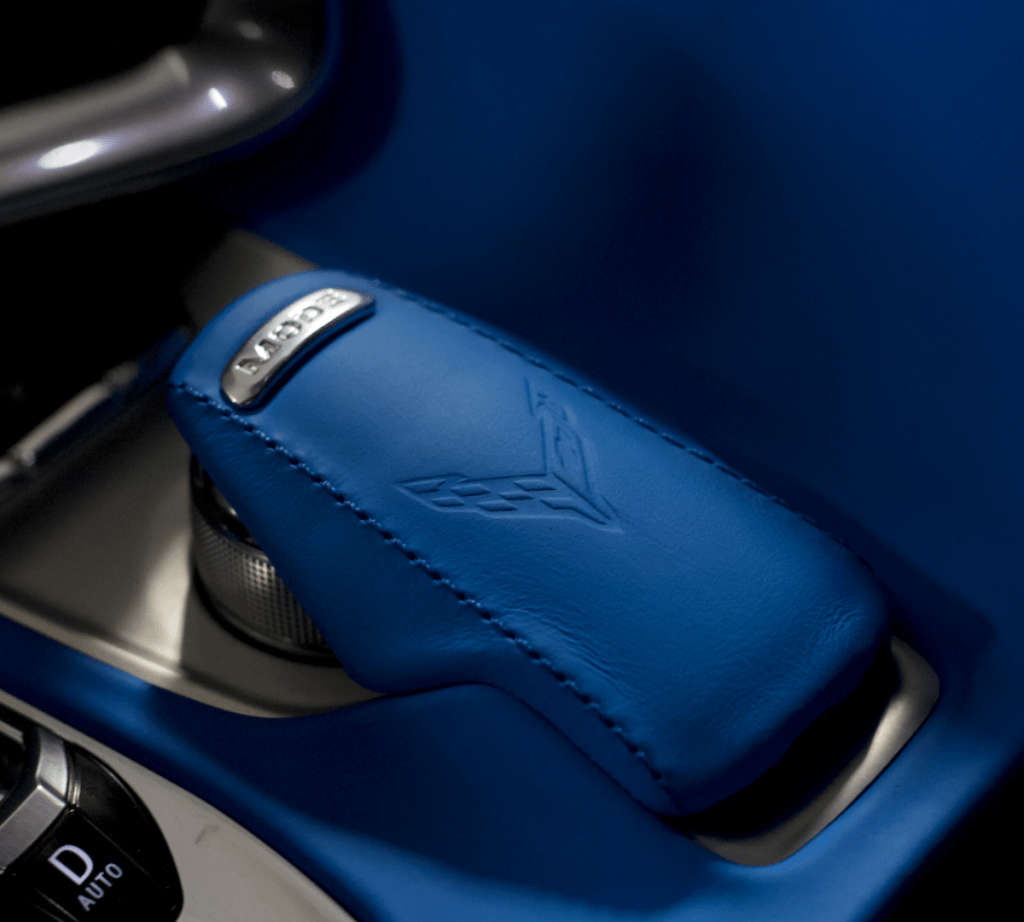 In addition to protecting your Corvette's paint job, XPEL Ultimate Plus PPF also provides superior UV protection. This keeps your paint job from fading and yellowing over time due to exposure to the sun. The clear film also adds a glossy shine to your vehicle, making it look even more impressive. XPEL Ultimate Plus PPF is highly resistant to fading, yellowing, and cracking, and it's backed by a 10-year warranty for ultimate peace of mind. With its superior protection and long-lasting performance, you won't regret having XPEL Ultimate Plus PPF installed on your 2022 Chevrolet Corvette.
Interested in Learning More?