Ford F-150 Tremor & PPF | Hit the Trails with Ease of Mind
For years, the standard in off-roading full-size pickups has been Ford's F-150 Raptor, with its powerful engines, trick off-road suspension systems, and imposing style. But let's be honest…as amazing as it is, the Raptor is much more truck than most will ever need. Enter: the Tremor. With its mid-$50,000 starting price, it's already far more accessible than its big brother. And while the Raptor serves up a main course of high-speed baja blasting through the sand dunes with rock-crawling capability on the side, the Tremor makes the side dish the main event – this truck is built for traversing the rocky Hell's Revenge in Moab, Utah.
The Tremor's calling card is Ford's "Trail Control," a suite of off-road hardware and software designed to make your excursion off the beaten path more manageable. Trail One-Pedal Driving makes tricky slow-speed maneuvers a cinch, and Trail Turn Assist locks up the interior front tire for a tighter turning radius in sharp corners. Power comes from a detuned version of the Raptor's mighty 3.5 EcoBoost V6, which pushes the Tremor forward with 400 hp and a stout 500 lb. ft. of twist. A 10 speed automatic and 4×4 come standard. Standard rear and optional front lockers can get you out of the worst mud, sand and rock conditions Mother Nature can hurl your way, and monotube shocks up front with a live-axle and rear leaf spring setup out back give the Tremor impressive articulation. No matter how far into the wilderness you plan on going, the F-150 Tremor can get you there and back without breaking a sweat!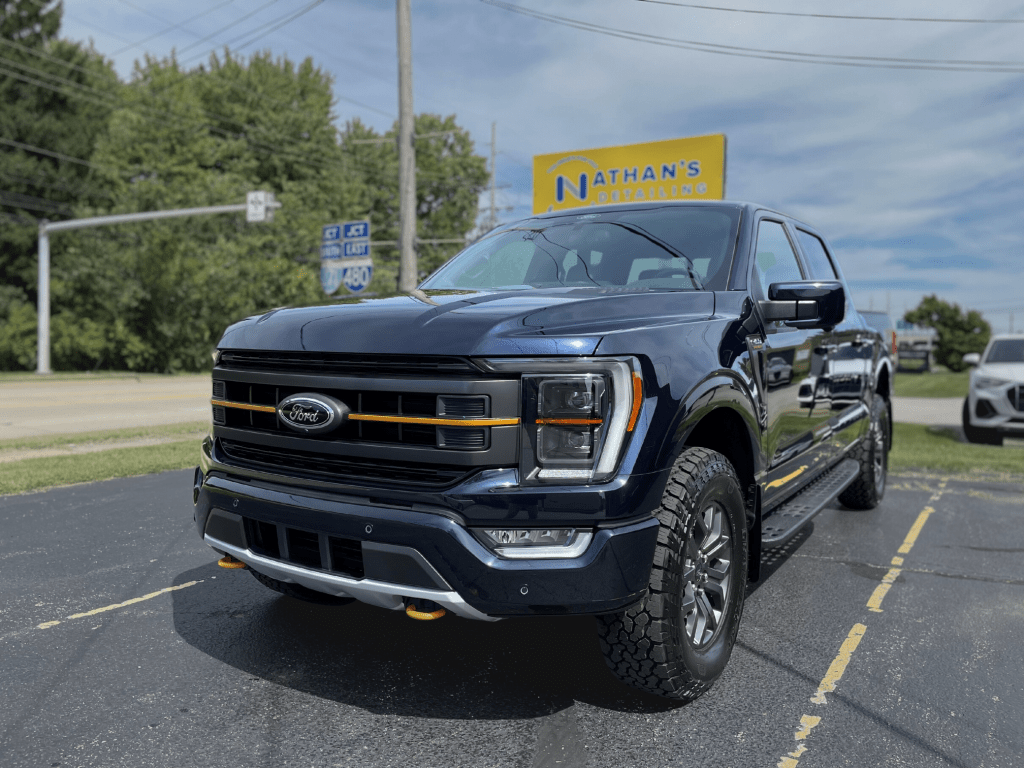 XPEL Ultimate Plus  | Premium Paint Protection Film
This Tremor was protected here at Nathan's with Ultimate Plus paint protection film from XPEL. While PPF is a great option no matter what vehicle you drive, we think it's particularly important when you purchase an off-roading vehicle like the Tremor. And why is this? Because your paint will be exposed to far more than rock chips you get from city and highway driving…you also have branches, brush, and debris to worry about! No matter what trail you decide to take, there's always going to be opportunities for your truck or SUV to get scratched up in tight spaces, ducking between trees and over rocks, so protecting your paint is a MUST.
Beyond this, new cars in general are a big investment for anyone to make, especially today, and there's no better way to keep your car's exterior looking brand new than PPF. Our film is laser-measured for incredibly precise panel fitment for hundreds of thousands of vehicle models, whether domestic or foreign. We have a plotter in-house to turn those measurements into exact-fitment cuts, ensuring that not only will your vehicle be fully protected, but the fitment of the film will look factory.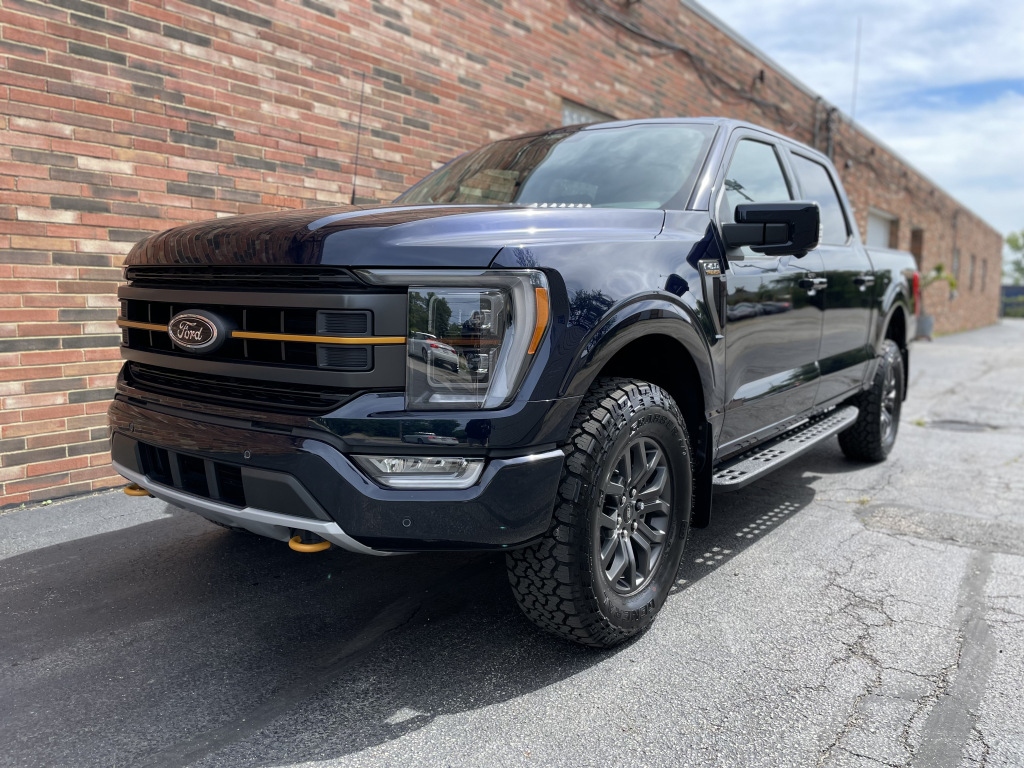 Ultimate Plus PPF is 8 millimeters thick, and set the standard for the industry over a decade ago by creating a film that is self-healing. This means that scratches you get on the trail that have not cut through the film can be "healed away" simply by applying heat, whether with a household item like a heat gun, or simply leaving the vehicle parked in the sunlight on a warm day! And the protection it provides? Unmatched. Rock chips, scratches and swirls in the factory paint, bug and environmental acids, bird droppings, even UV rays, Ultimate Plus has you covered for whatever life tosses at your vehicle, including this Tremor. Don't regret your decision later on – get your vehicle protected with PPF from Nathan's while the paint is pristine and new!
Special Thanks
The team at Nathan's would like to extend a special "thank you" to the owner of this Tremor, Jim Bahleda, for your valued business, and allowing us to protect your amazing truck.
References
https://www.caranddriver.com/reviews/a37984068/2021-ford-f-150-tremor-drive/