Experience Luxury and Style with the Lincoln Aviator
Discover the Power Behind the Lincoln Aviator
The Lincoln Aviator is a luxury SUV that embodies the classic style and modern sophistication of the Lincoln brand. It is designed to make every drive an experience, with its sleek exterior, luxurious interior, and powerful engine. The Aviator is the perfect vehicle for those who want to drive in comfort and style.
The Aviator is powered by a 3.0 liter twin-turbocharged V6 engine that is capable of producing up to 400 horsepower and 415 lb-ft of torque making it one of the most powerful Lincolns ever produced. This power is sent to all four wheels through a ten-speed automatic transmission. The Aviator has plenty of power for everyday driving and is more than capable of tackling some off-road adventures.
The Aviator also has a range of driver-assist technologies to ensure a safe journey. These include adaptive cruise control, lane-keep assist, and blind-spot monitoring. The exterior of the Aviator is designed to be sleek and sophisticated. It features a wide grille and headlights that create an imposing front end.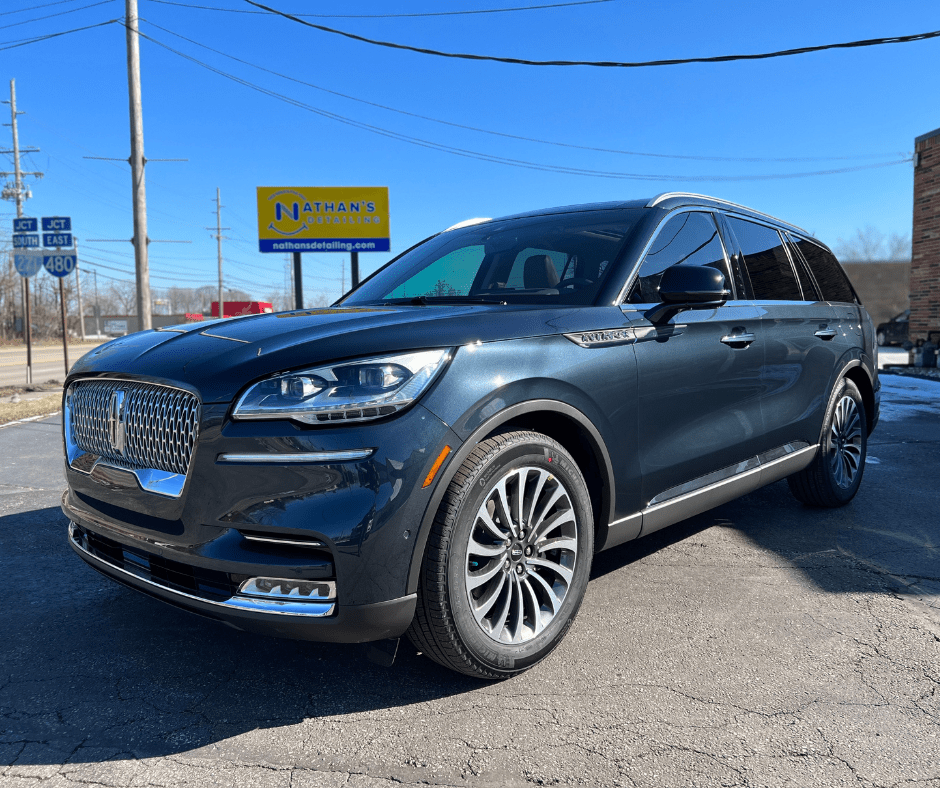 The Aviator also has a sloping roofline and sculpted sides that give it a sporty look. Inside the Aviator, you will find luxurious appointments such as leather upholstery, heated seats, and a panoramic sunroof. The interior also features a 12.3-inch touchscreen infotainment system, which is compatible with Apple CarPlay, Android Auto and SiriusXM TravelLink. This allows you to access all of your favorite apps and music on the go.
On the road, the Aviator is a pleasure to drive. The ride is smooth and controlled, and the handling is precise and responsive. The steering is light and easy to maneuver, and there's plenty of feedback from the road. The brakes are also responsive and provide plenty of stopping power. With a variety of drive modes including "Conserve" and "Excite," John began our test drive in "Normal" and even in the standard mode, the performance was genuinely impressive.
Though John (mostly in jest) can't help himself from comparing Lincoln to Cadillac, we're confident that the Lincoln Aviator is the perfect vehicle for those who want a luxurious driving experience. It has a powerful engine, advanced driver-assist technologies, and a luxurious interior that make every journey a pleasure. So, if you're looking for a vehicle that has both style and sophistication, the Lincoln Aviator is the perfect choice.