Toyota GR86 PPF & Ceramic Coating
The Exciting and Affordable Toyota GR86 – the Perfect Sports Car
The Toyota GR86 is an exciting new addition to the Toyota lineup. It's the successor to the popular Toyota 86, and it's sure to be a hit with sports car enthusiasts. The GR86 has a more powerful engine than its predecessor, making it a great choice for those looking for a powerful, yet still affordable, sports car.
The GR86 is powered by a 2.4-liter four-cylinder engine that produces 232 horsepower and 184 pound-feet of torque. This is an impressive amount of power for a car in its class, and it's sure to give drivers an exciting ride. The engine is mated to either a six-speed manual transmission or an optional six-speed automatic. The manual transmission gives the driver more control over the car, while the automatic provides a smoother ride and easier shifting.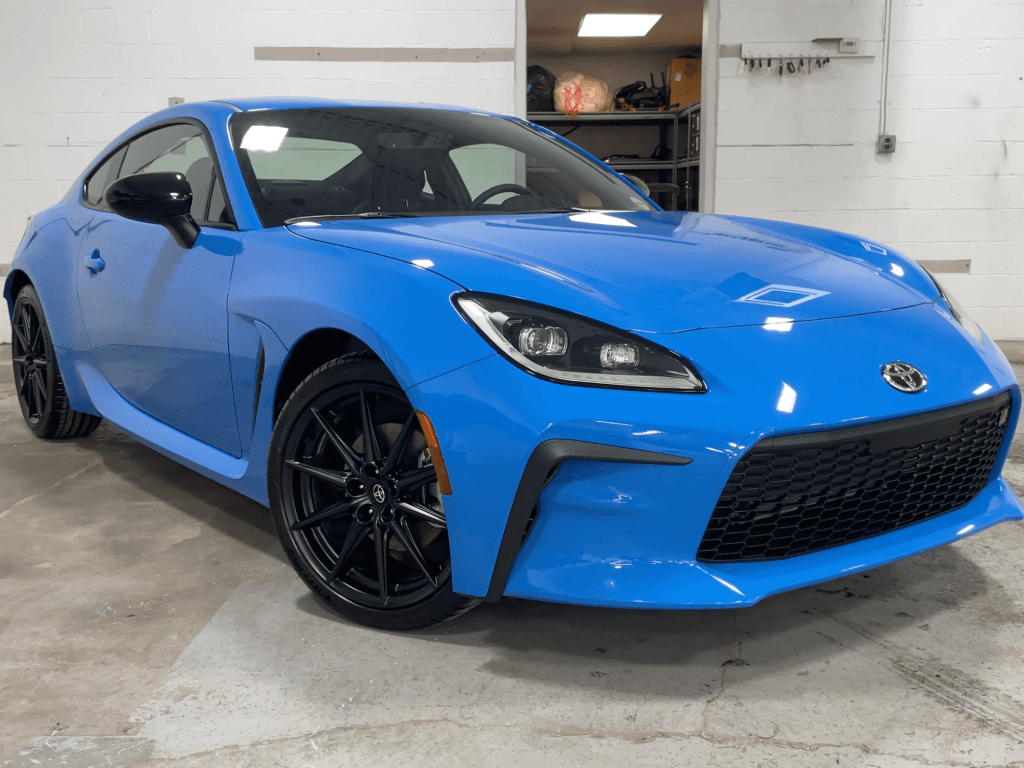 The GR86 also has a sporty exterior, with sharp lines and a low profile. The car is available in a variety of colors, including white, black, red, and blue. It has 18-inch alloy wheels, a rear spoiler, and a rear diffuser. The interior is also well-equipped, with heated leather seats, a digital instrument cluster, and a touchscreen infotainment system.
Overall, the Toyota GR86 is a great choice for those looking for a powerful and stylish sports car. It has plenty of power, a sporty design, and modern amenities. It's an excellent choice for those who want a car that looks great, handles well, and is still affordable.
Protect Your Toyota GR86 With Paint Protection Film
If you own a Toyota GR86, you already know it's a great sports car and you want to keep it in top shape. One of the best ways to do this is to invest in a quality paint protection film (PPF). PPF is designed to protect your car's paint from dirt, debris, and other environmental factors that can cause wear and tear over time.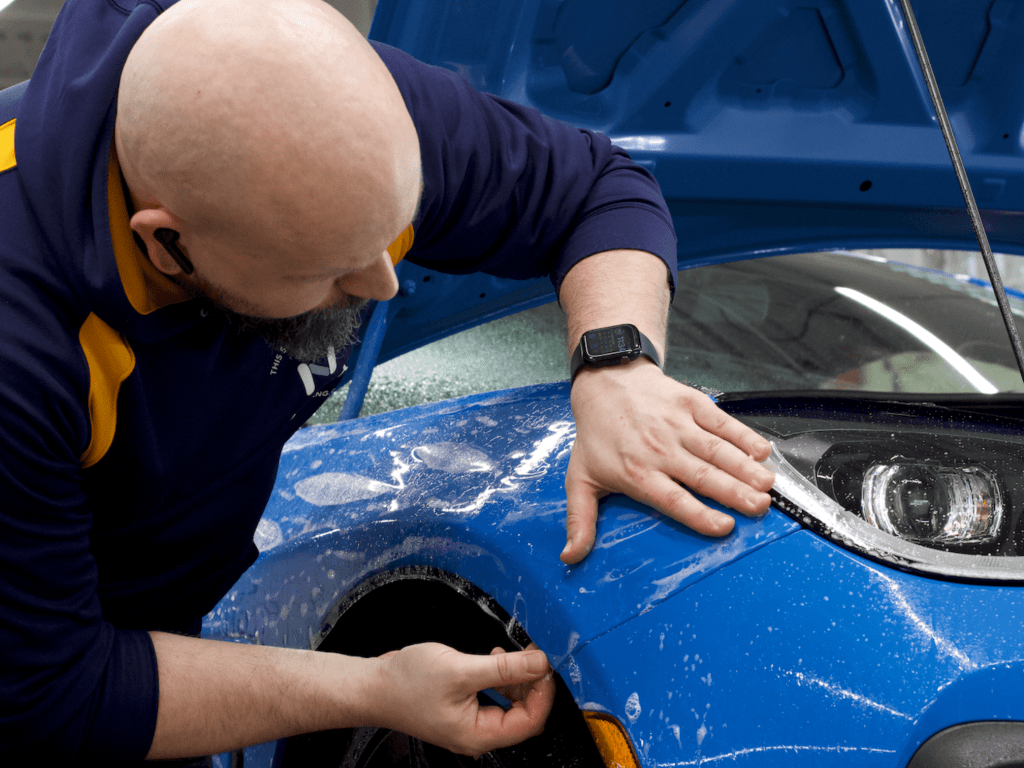 PPF is an excellent way to preserve the look of your Toyota GR86 and keep it looking new for years to come. The film is designed to be practically invisible, so it won't affect the look of your car, and yet it can provide a durable layer of protection against scratches, chips, and other damage. It's also resistant to fading, so your car won't lose its luster or color over time.
PPF is also great for protecting your car's paint from the sun's UV rays. Exposure to the sun can cause fading and discoloration of your car's paint over time, but PPF can help keep it looking its best. It can also help protect against bird droppings, tree sap, road salt, and other contaminants that can damage your car's paint.
Finally, PPF can help you save money in the long run. By protecting your car's paint, you won't have to worry about expensive repairs or repainting later on. This can save you a lot of money over the life of your car.
For all these reasons, investing in PPF for your Toyota GR86 is a smart decision. It's an affordable way to protect your car's paint and keep it looking its best for years to come. So if you're looking for a way to preserve the look of your car, PPF is definitely worth considering.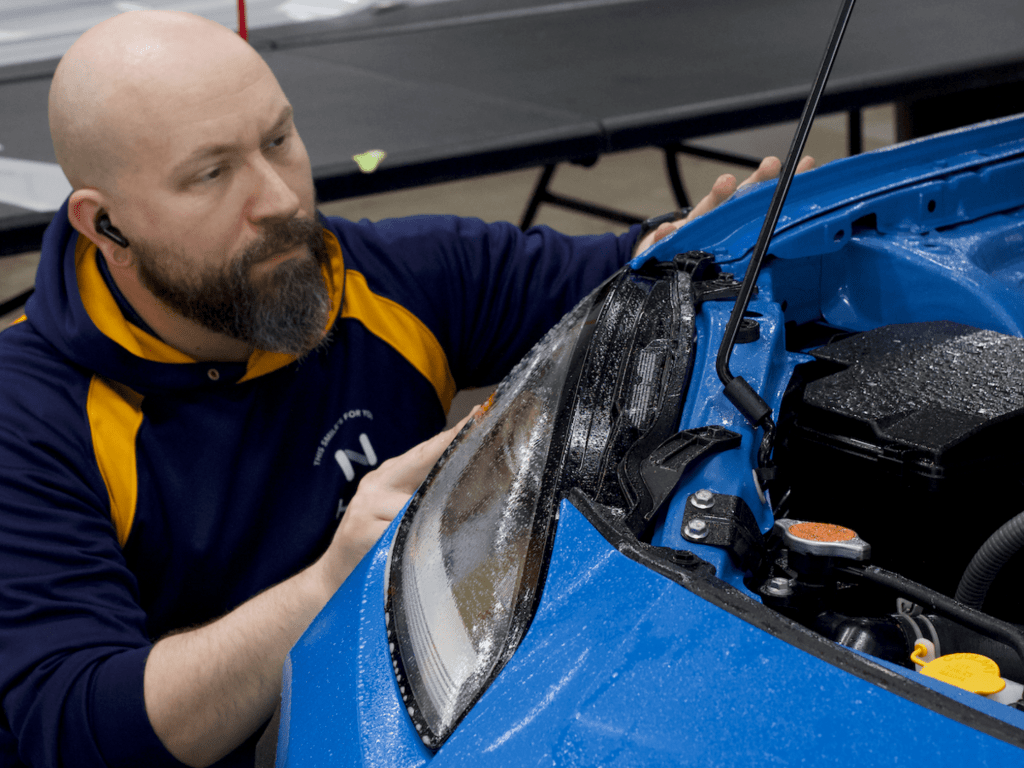 Benefits of Ceramic Coating for Toyota GR86
Ceramic coating your Toyota GR86 is an excellent way to protect and preserve the exterior of your car. Ceramic coating provides a layer of protection that prevents dirt, dirt, and dust from sticking to the bodywork, while also repelling UV rays and other environmental contaminants. It also adds a glossy finish that can help to make your GR86 look new for longer.
Additionally, ceramic coating helps to reduce the amount of time and energy you will need to spend on cleaning and polishing the bodywork, saving you time and money in the long run. Finally, the coating will add "hydrophobic" qualities to your car's exterior so that water droplets, dirt, mud, and other substances will bead up and fall right off.
Overall, the GR86 is a beast of a car offered to the public at an affordable price. If you find yourself in possession of one, we would strongly encourage you to looking into not only installing PPF on the car, but in ceramic coating it, as well. With both PPF and ceramic coating, this GR86 is sure to stay shining and protected for many years down the line.