XPEL Stealth PPF | Rivian R1T Paint Protection
XPEL Stealth on the Rivian R1T
Watch as Mike and Jason give us a look at the Rivian R1T and talk through our PPF installation process!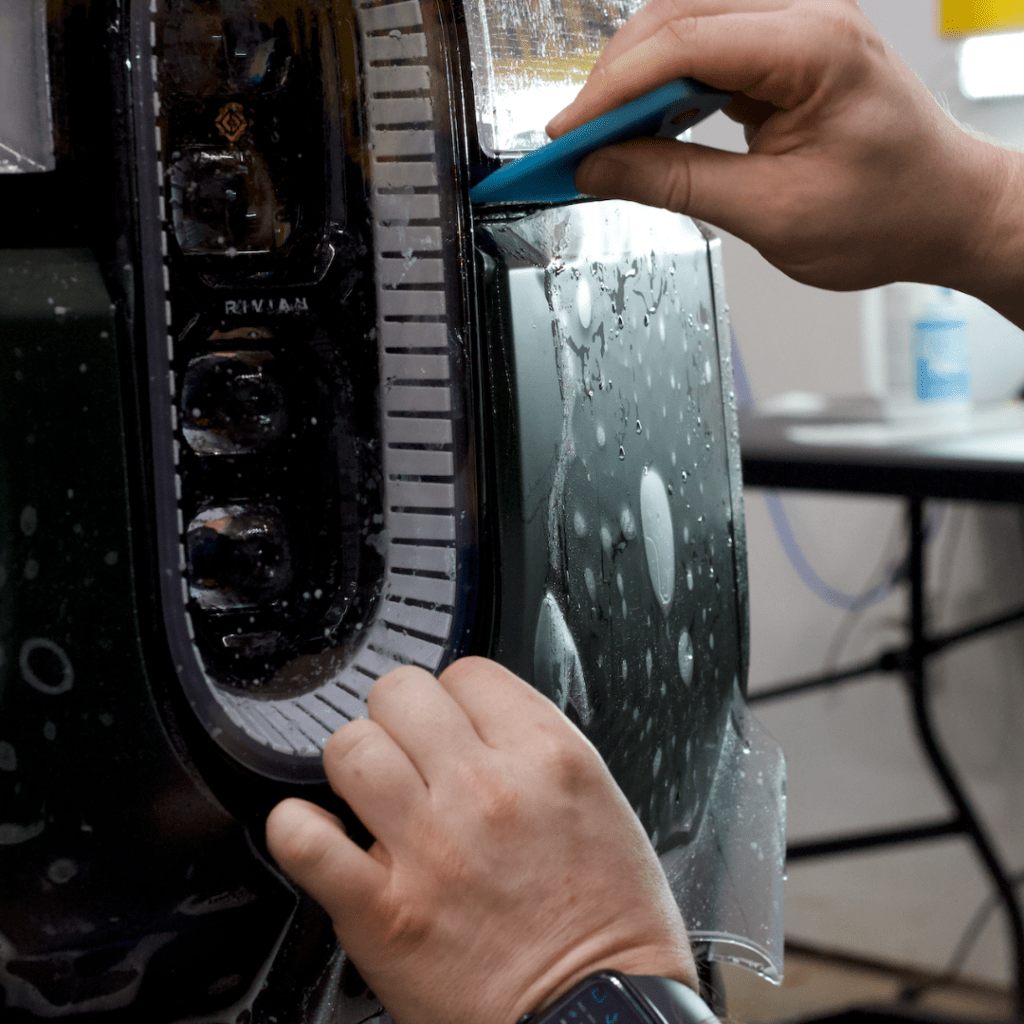 The Rivian R1T is a revolutionary electric pickup truck that has the potential to revolutionize the pickup truck market. With its powerful electric motors and high-capacity battery, the R1T is capable of incredible performance, speed, and range. However, in order to maximize the performance of your R1T and protect it from the elements, you should consider adding PPF (Paint Protection Film).
PPF is a thin, clear film that is applied to the exterior of your R1T. It is designed to protect the paint from the sun's UV rays and other environmental elements such as rocks, dirt, and road debris. PPF also provides an additional layer of protection against scratches, dents, and other damage that can occur during everyday use.
The benefits of applying PPF to your R1T go beyond just paint protection. PPF can help preserve the value of your R1T, as it will help protect the paint from fading, chipping, and peeling. Additionally, PPF has a self-healing technology that helps the film repair itself from minor scratches, which can help keep your R1T looking like new for years to come. In addition to its protective qualities, PPF also offers some unique aesthetic benefits.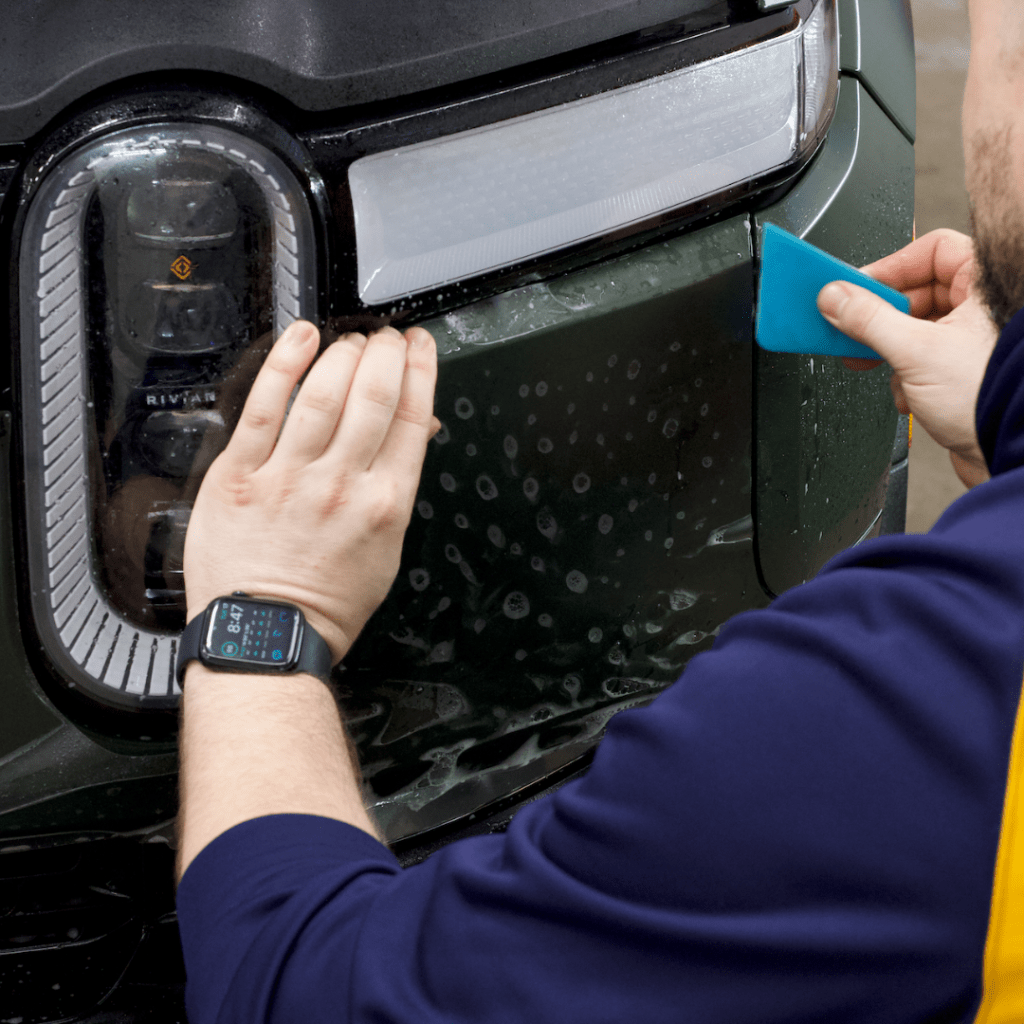 With a variety of colors, textures, and finishes available, you can customize your R1T's appearance to your exact specifications. From matte to glossy, you'll be able to choose the perfect look for your ride. In this case, the owner of this R1T decided to go for XPEL Stealth PPF to give his ride a sleek, satin finish. Overall, PPF is the perfect addition to your Rivian R1T. Not only will it keep your paint looking like new and help preserve the value of your vehicle, but it will also give you the freedom to customize its look and make it truly unique.
When it comes to protecting your R1T, PPF is the way to go!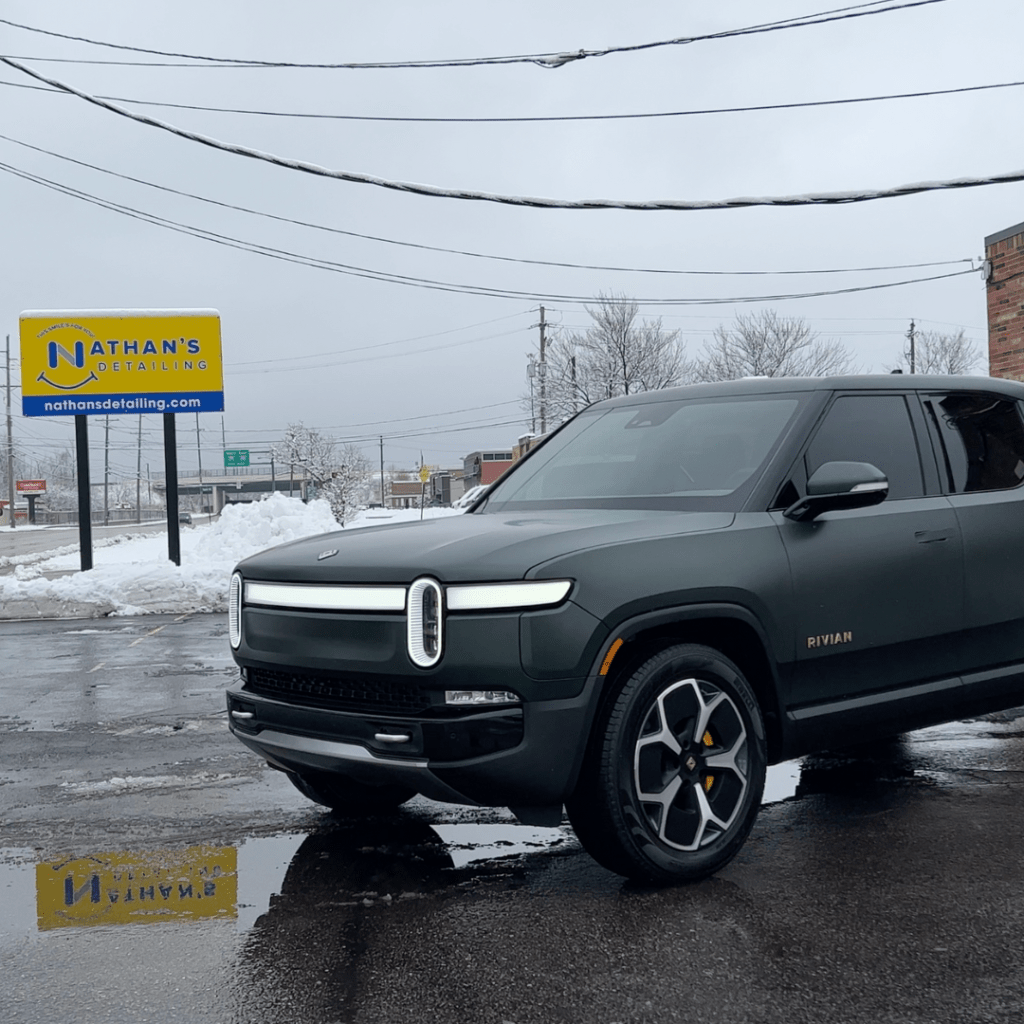 In addition to protecting this Rivian with PPF, we also added some ceramic coating! Ceramic coating is a product that is applied to the exterior of your vehicle to provide a protective barrier against the elements. It helps protect your vehicle from UV rays, dirt, dust, and other contaminants. It also helps keep your vehicle looking new for longer and preserves its paint job.
Ceramic coating your Rivian R1T in addition to adding PPF to the exterior is a great way to protect your vehicle and keep it looking great!
If you're interested in learning more about how we can serve you with our PPF services, get in touch with us today!